Mayumi Fukada
In February of 2020, Mayumi decided to leave her position as a Design Manager at a consultancy company. Even though she enjoyed the company, she did not feel that she fit in with the company culture and was ready to try something new. At the time, she also had an offer from a company in the maritime industry. She was simply waiting for the final copy of the contract so that she could sign and begin her new journey.
But right when she was supposed to sign, the pandemic hit, and after waiting for nearly a month to hear about the next steps, the company retracted its offer. Suddenly, Mayumi became jobless in the midst of a global crisis. Since many companies put a hold on their recruitment efforts, Mayumi felt that her options were slim. But when she came across Klavness Digital's job ad, she went ahead and applied thinking she would receive a reply in a week or more - but that was not the case at all.
The Early Stages of the Hiring Process
During Mayumi's recruitment process, FE consultant Nora Vilde Aagaard was onsite as an RPO consultant for Klaveness Digital. Nora reached out to Mayumi within 24 hours of Mayumi submitting her application.
"I had never had a company call or email right away and quickly my curiosity turned into a serious interest," says Mayumi.
"My first impression of Nora was that she was friendly and calm. She ignited sincerity but was acute and professional throughout the process. She was also a very good listener and asked all the right questions. I enjoyed our conversation and that alone furthered my interest in Klaveness Digital."
Candidate Profile
Mayumi was hired as Klaveness Digital's Design Team Lead in August 2020. She specializes in the delivery of product design via the creation of user experience wireframes and wireflows. She also has extensive experience with plan branding, user experience, and the gamification aspects for products.
Throughout the Process
Less than a week after Mayumi sent her application in, she had her first interview with the Head of Product less than a week later. With a lot happening in such a short amount of time, Nora made sure to continuously check in with Mayumi throughout the process.
Looking back on the process, Mayumi recalls how Nora asked how her how she felt about the company and people I talked to after each interview. "This made a very good impression on me since not a lot of companies take the time out to ask. It also made me feel that I am in a position to reciprocate my questions and interest with the company," she says.
Shortly after her first interview, Mayumi was prompted to have the 2nd interview where she was to meet the CEO. In line with
FE's methodology
, this stage of the interview allowed Mayumi to showcase her case study solution and gain further insight into her test results.
The Final Offer
"During the 2nd interview, Nora was very thorough on how person fit matters at Klaveness Digital. She went through my results with respect and neutrality. She conducted the meeting in such a way that everyone had a chance to speak which showed me that I, as a person (not just a number), will contribute to this team of people," says Mayumi.
Despite the fact that the entire recruitment process was conducted via video, Mayumi felt that she was able to gain adequate insight into Klaveness Digital's culture and always felt comfortable throughout the interviews. Within one month of sending her application, Mayumi was offered a permanent position at Klaveness Digital and the onboarding process began.
"The onboarding at Klaveness Digital was extensive, and I felt that I had the opportunity to really learn the ins-and-outs of shipping and logistics in the maritime industry. This lessened my learning curve, allowing me to dive right into design.
In addition to being given all of the tools I needed to perform my job, there were many small touches such as flowers and a surprise breakfast at my door that made me more confident that I made the right choice."
"Now, I am thriving at Klaveness Digital thanks to Nora's quick outreach, even during the pandemic."
Mayumi is such a unique person, and her experience is truly spot-on for the role. Not only does she have broad experience from different product companies and consultancy, but she is also a true expert in all of these areas.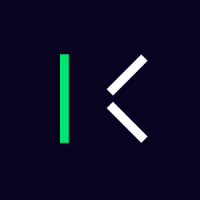 Head of PeopleOps, Klaveness Digital
I was contacted within an impressive 24 hours after I applied. I had never had a company call or email back right away, which really caught my interest. Each step of the way I was asked how I felt about the company and the people I talked to. This made a very good impression on me, since not a lot of recruiters take the time to ask. Now, I am thriving at Klaveness Digital thanks to First Engineers.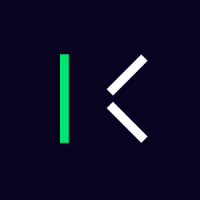 Mayumi Fukada, Klaveness Digital
The Recruiter's Perspective
From a recruiter's perspective, the main challenge for this particular position was due to the fact that Klaveness Digital needed a candidate with very broad design experience. As this was a new role at Klaveness Digital, they were looking for someone who could do user research, work with visual components, and build design systems.

Despite this challenge, Nora says that Mayumi stood out in the process all the way, showing that Klaveness Digital could learn so much from her. In addition to her ability to leave a lasting impression on the company, she also fit right in culture-wise, making Mayumi's story a fun one to tell.
Read more Candidate stories
https://www.firstengineers.com/fe-candidate-stories
Candidate Story
We are working hard on giving you the content you deserve. Our candidate stories will be up soon
https://www.firstengineers.com/fe-candidate-stories
Candidate Story
We are working hard on giving you the content you deserve. Our candidate stories will be up soon
Ready to hire top talent?
Read more about our data-driven recruitment
methodology and learn how the FE Science can help
you reach your business objectives.
Submit The Form